Are you looking for a fancy quality bamboo cheese board ?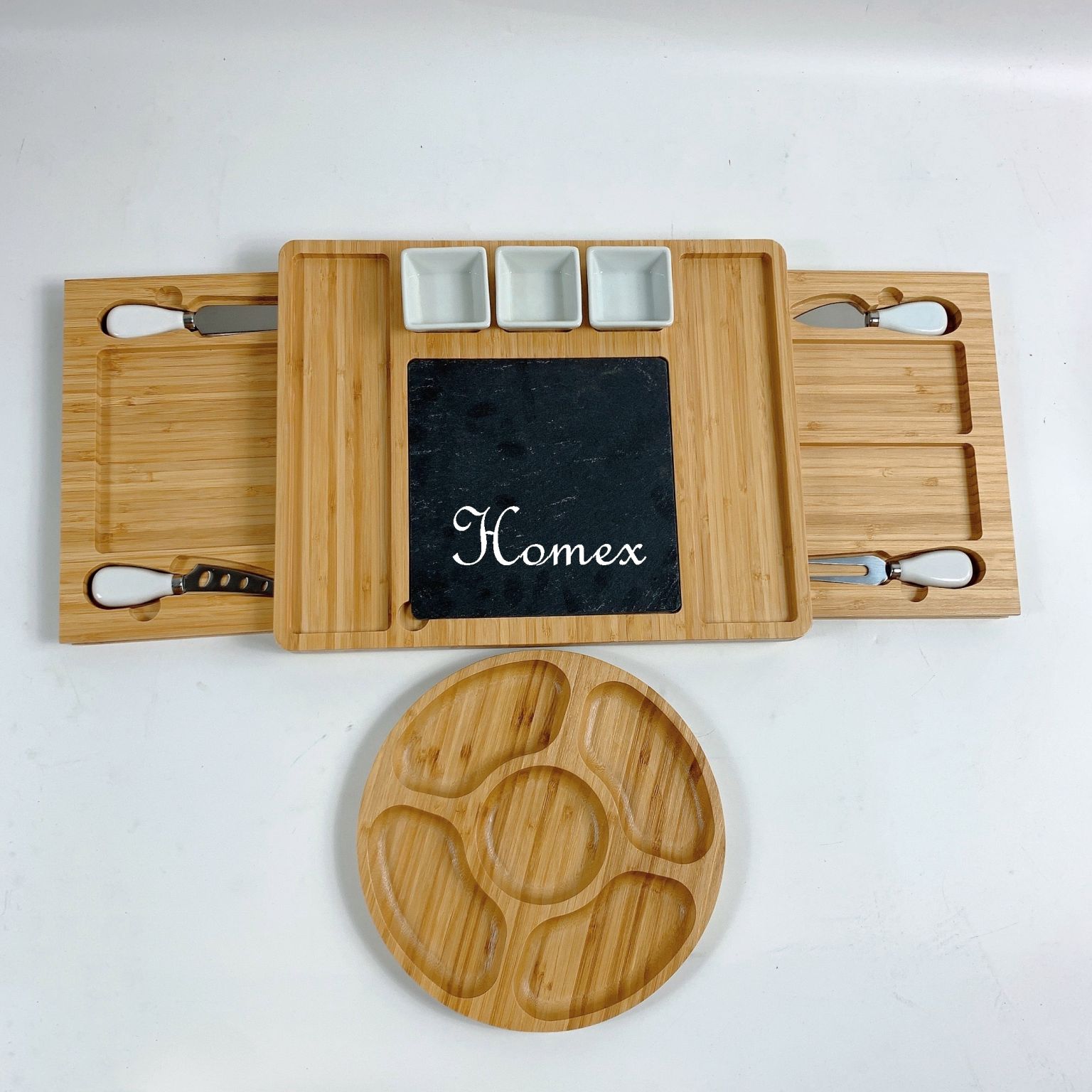 This one comes with an adorable slide out drawer with initialed specialty knives, slates,ceramic bowl, and a extra tray .
How does this charcuterie board outperform the others?
– No design skills needed for set-up. The groove at the edge holds smaller items like crackers or nuts, while the flat center is for larger food.
– Built with a slide-out drawer with 4 useful, specialty knives, slate boards,and ceramic bowls .
– Your choice of logo branding on the board and the tray .
– Sturdy, thick and overall high quality.
– Gift wrap available.