Bamboo Cutting board with Integrated Stainless Steel Prep Bowls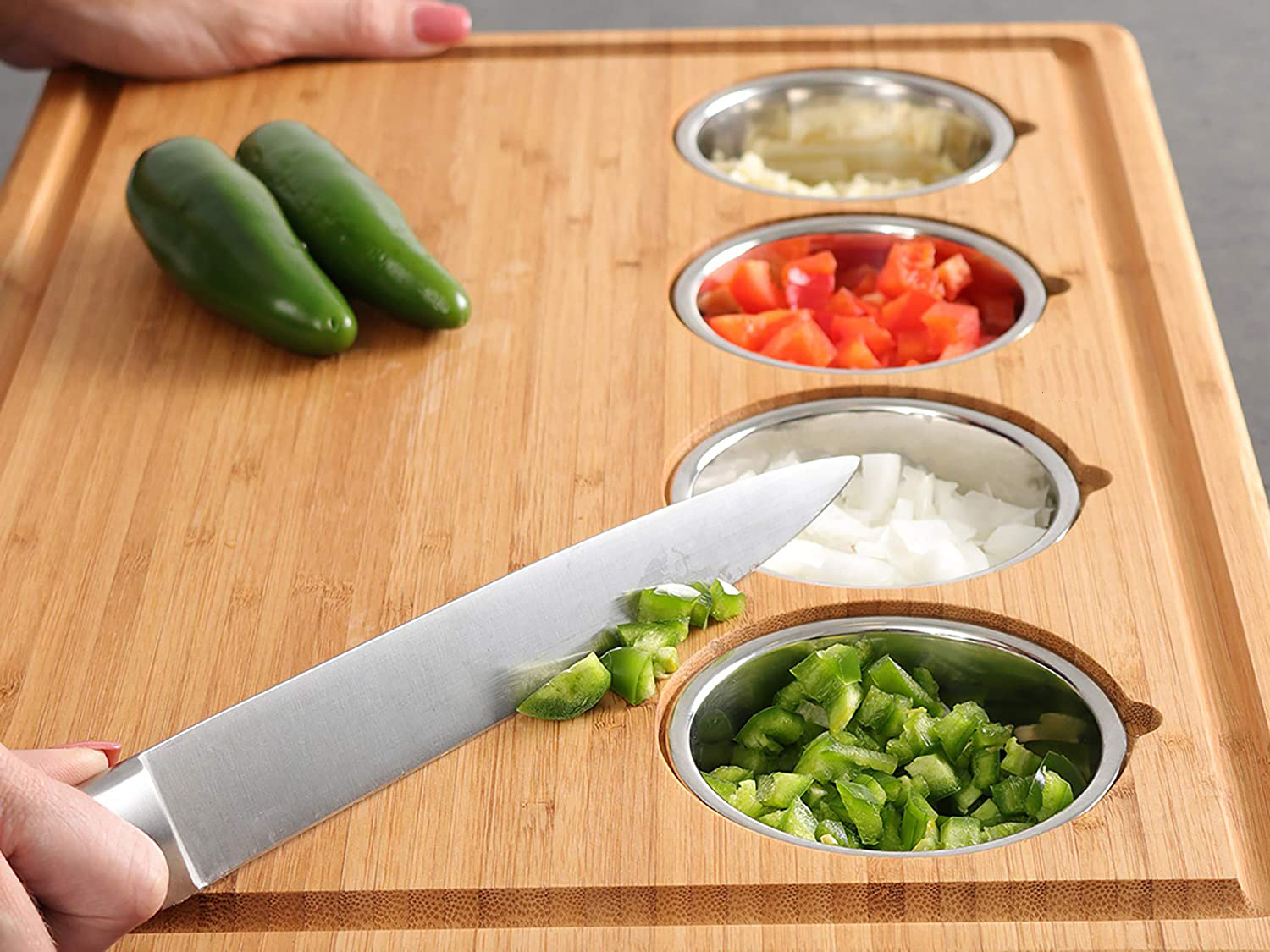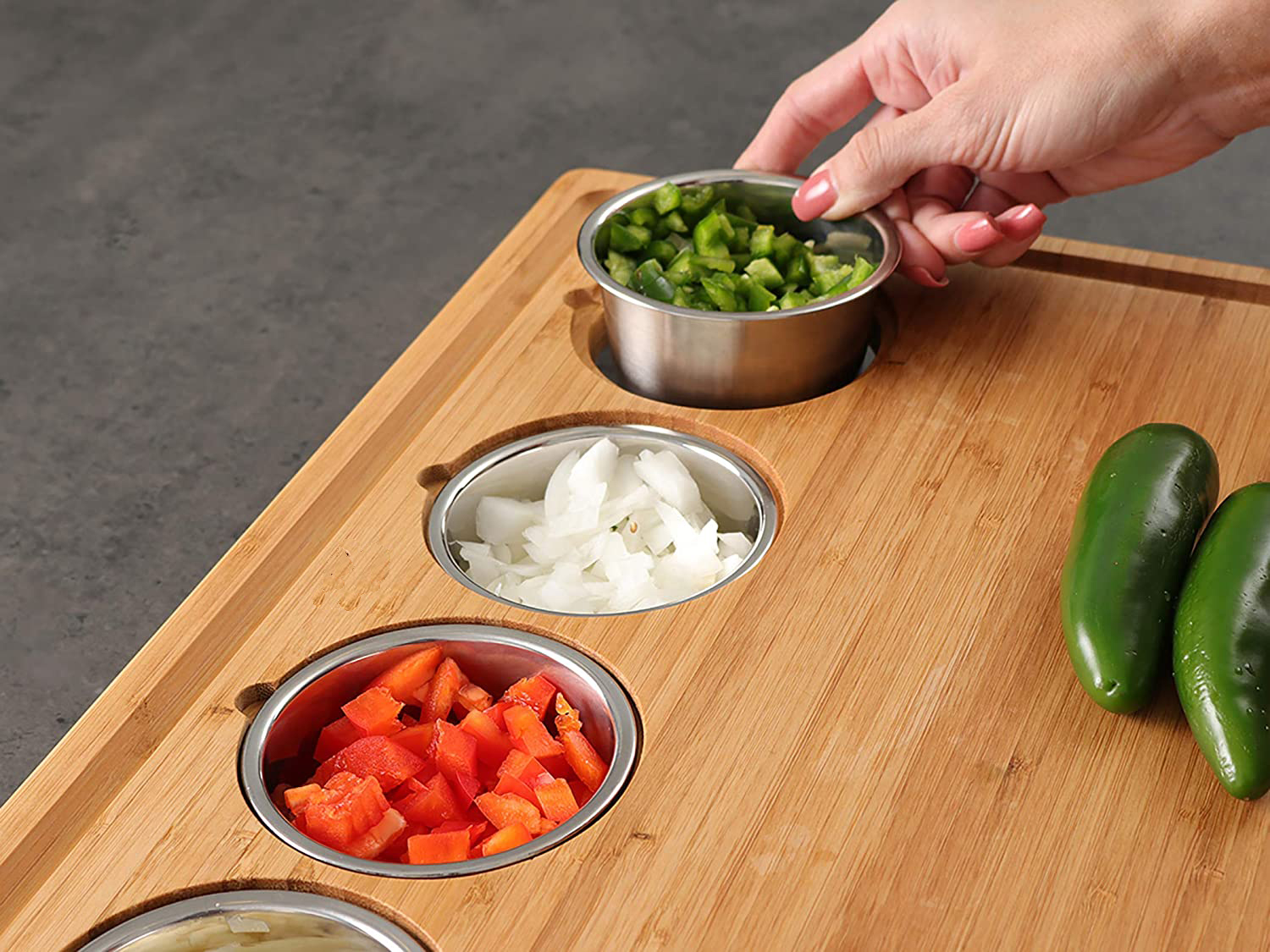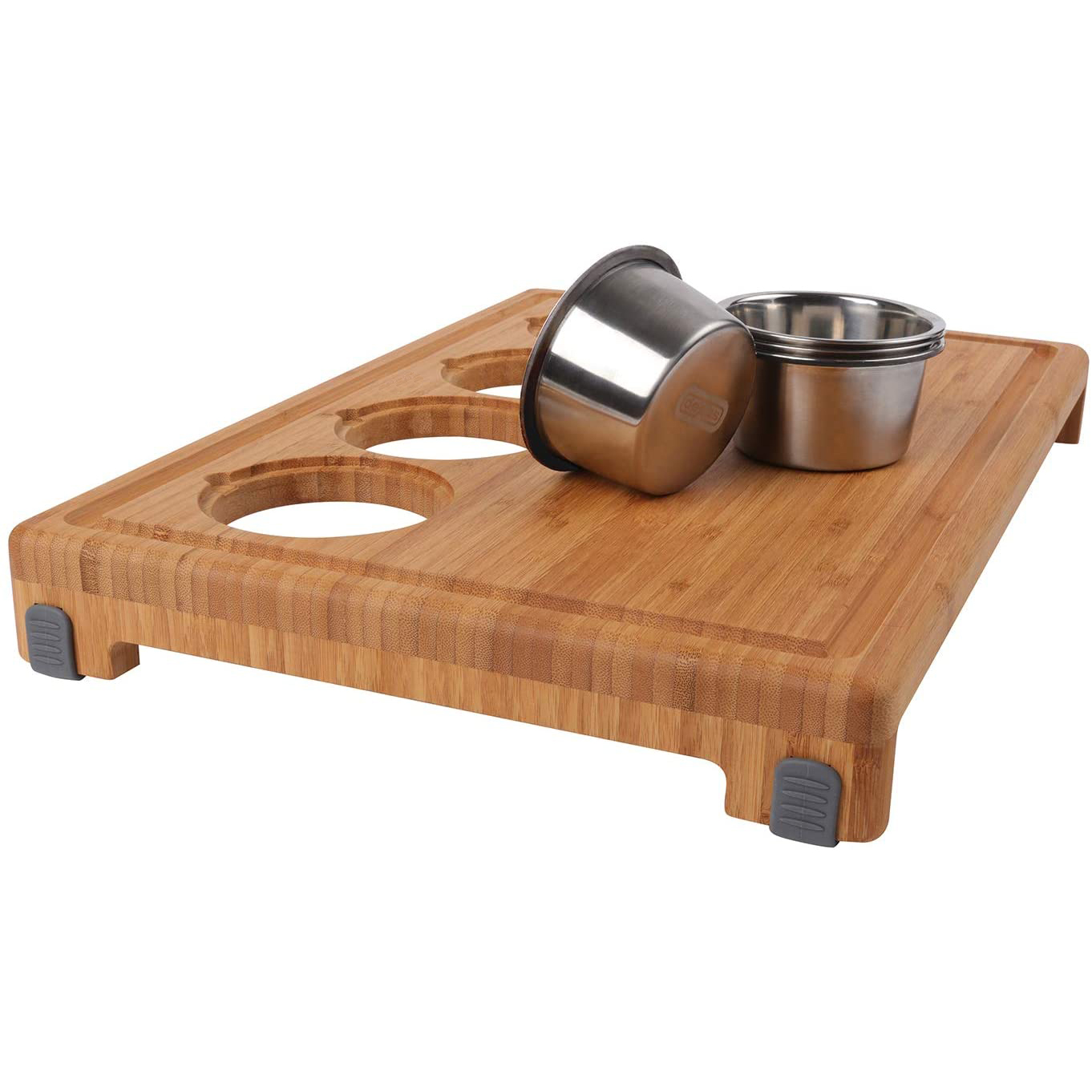 This cutting board measures 19 inches length, 13 inches width and 2 inches tall
The cutting board is made from renewable and durable bamboo, and each prep bowl is made from stainless steel.
This cutting board is elevated, and provides an ergonomically comfortable cutting surface. Four silicone feet keep the board in place and prevent movement while in use.
The best part of the cutting board are the integrated bowls. These stainless steel bowls allow you to cut, chop and slice ingredients straight into bowls.