Bamboo Plastic Wrap Dispenser with Cutter Aluminum Foil Dispenser with Labels for Aluminum Foil, Cling Wrap, Parchment Paper (3 in 1)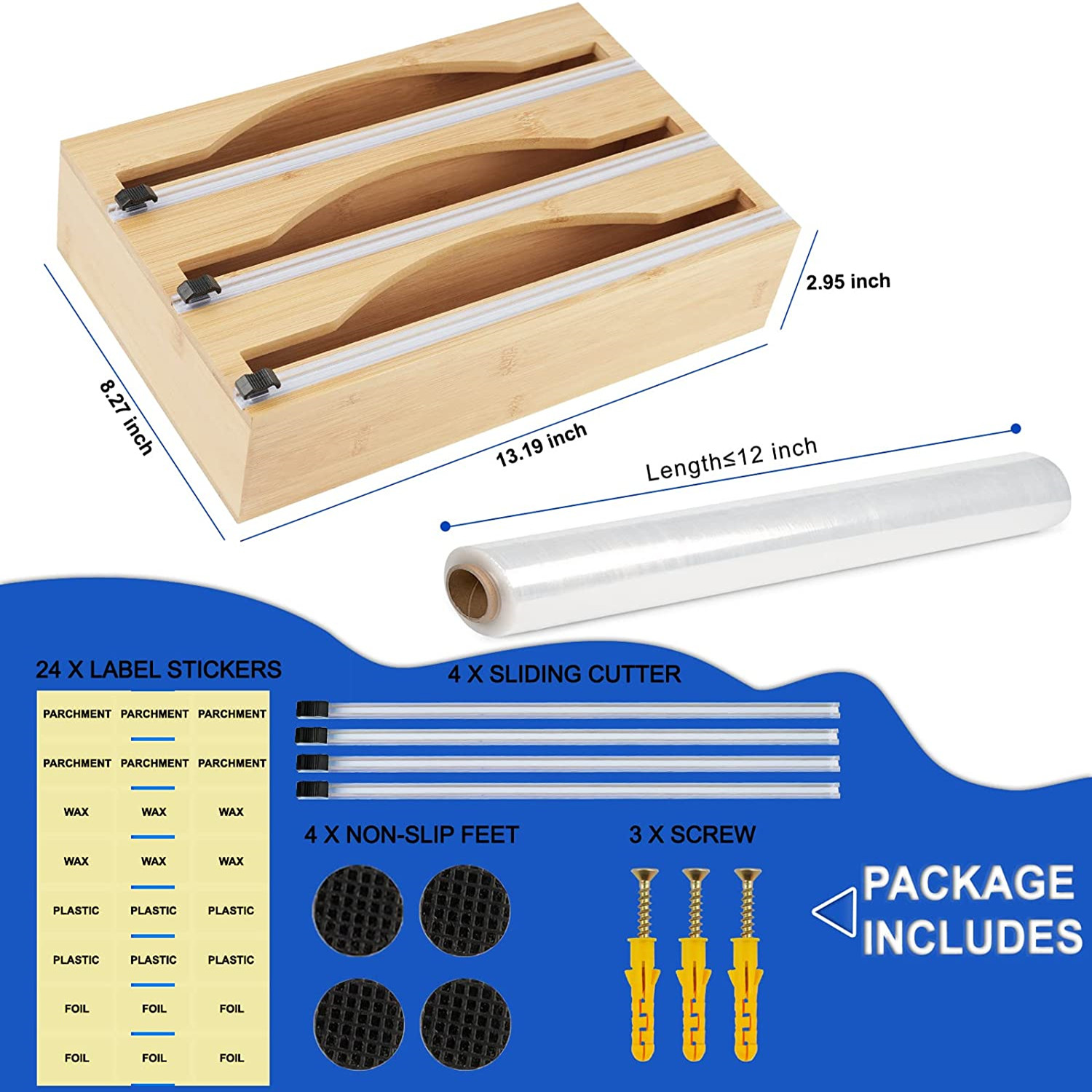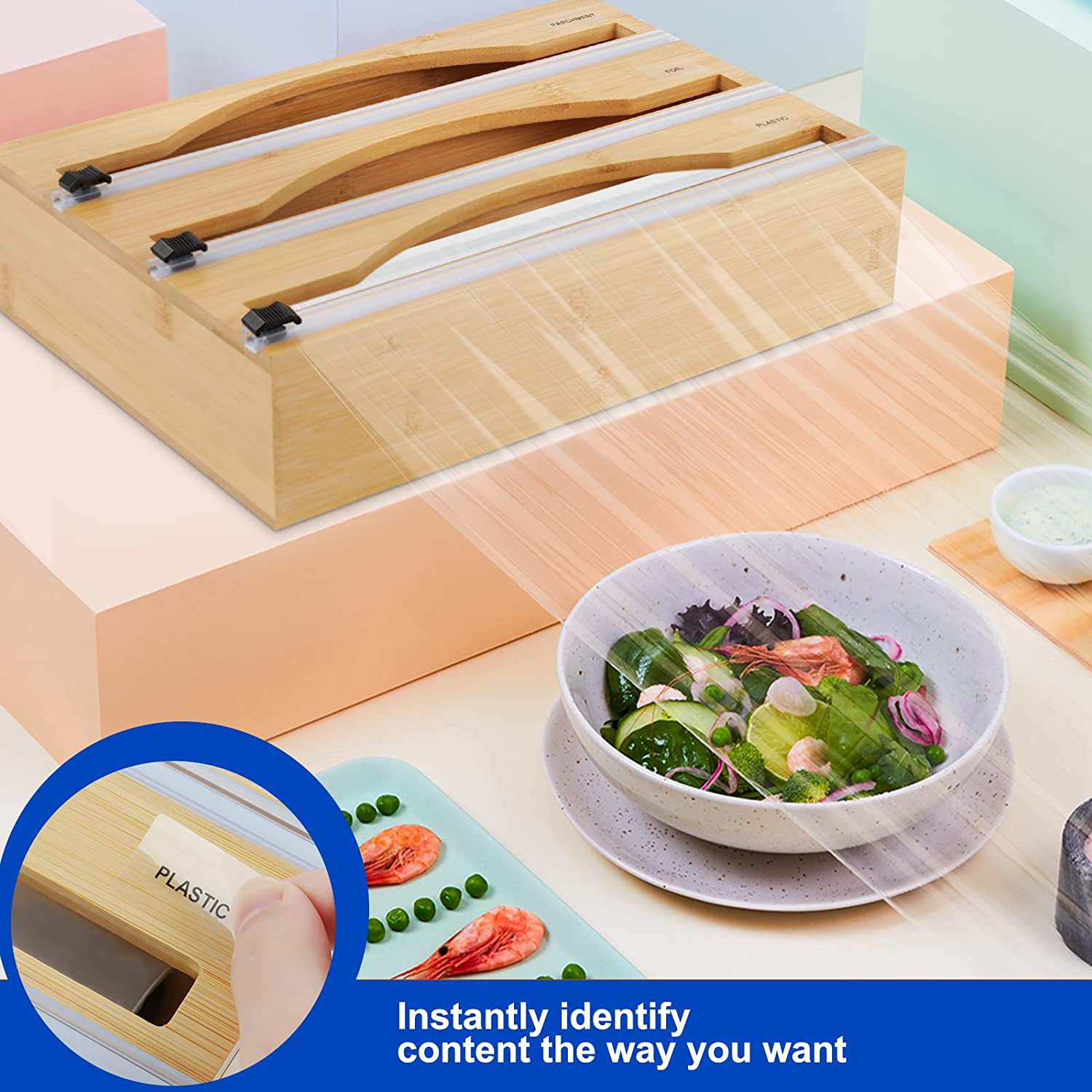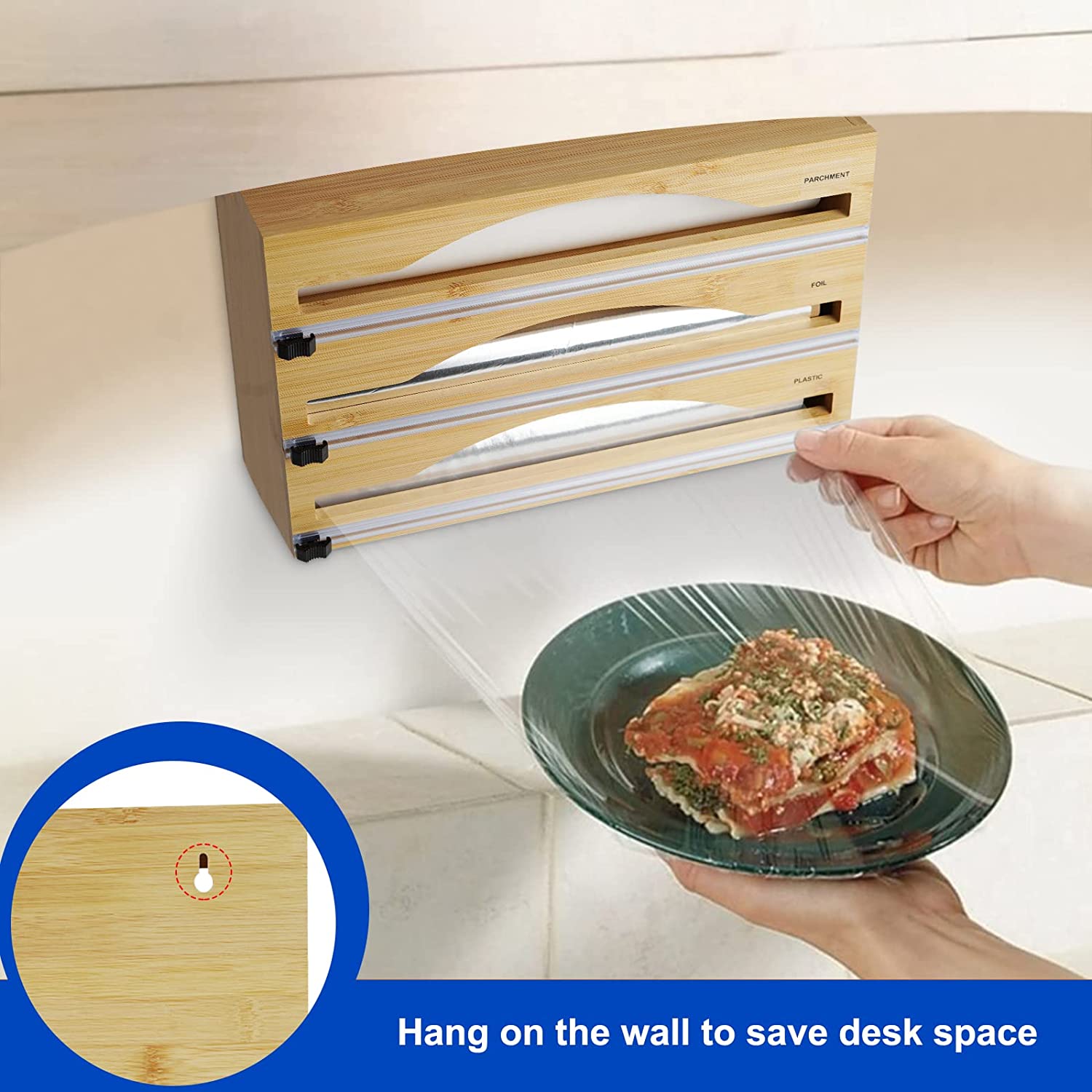 1.Bamboo Material: The foil and plastic wrap organizer is made of high-quality bamboo material, the surface is painted, finely polished, sturdy and durable, and is equipped with four non-slip pads to keep it stable on the table.
2.Product Size:  3 in 1 size: 13.19×8.27×2.95Inch
3.Including Labels: Using labels, you can clearly identify the contents of the drawer make the drawer tidy and orderly, and you can also keep the appearance of the plastic wrap dispenser with cutter lean and tidy without using labels.
4.Hanging Aluminum Foil Dispenser: In addition to putting the plastic wrap dispenser in a drawer, you can also hang it on the wall. The larger opening in the middle makes it easier for you to find the starting point of the rolling.